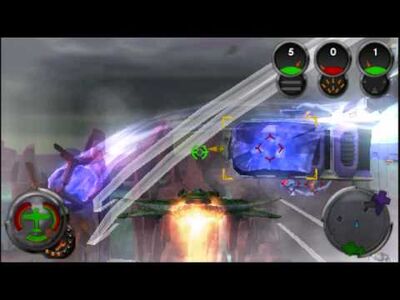 The Generator Crystal is a large dark eco crystal weapon, that you have to destroy off of the
ACS Behemoth. It is held up by a single power rod, or is burried in the Behemoth's side driver.
It is a weapon for the Aeropan Leaders, and the ACS Behemoth.
DEF (Dark Eco Fuel)
DEF
The Aeropan Leaders (Emperor Duke Sanser Skyheed, and Chancellor Landon Ruskin) and the ACS Behemoth.
Shoot it with the Vulcan Fury (:most recommended)
Ad blocker interference detected!
Wikia is a free-to-use site that makes money from advertising. We have a modified experience for viewers using ad blockers

Wikia is not accessible if you've made further modifications. Remove the custom ad blocker rule(s) and the page will load as expected.